Thanks to Pamela Carman, I'm looking forward to next week-end! I'll be spending two days with the South East Florida Polymer Clay Guild. One day of Pen and Ink on polymer clay and one day of  Contours in Clay.
Pen and Ink on polymer is very interesting and everyone can experience exciting results no matter what your drawing talent.
And this bracelet class.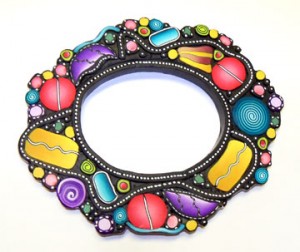 This week, I'll prepare lots of Skinner Blends…thank you Judith Skinner.. and get ready to play with some great clayers down south.  Look out South Florida….I"m on my way.