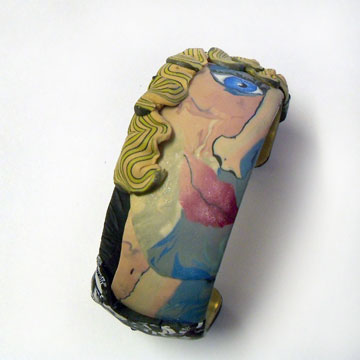 In April of 2010, I was experimenting with a different kind of face cane and made 13 bracelets from it. I've sold several of them and have but a few left. I started photographing this one to put in my etsy Shop to sell. It has a flower that looks like a poinsettia so I thought it would be perfect for the season and I'd better get it posted.
When I looked through the lens, what did I see but a Stroppel cane that I used for a collar and a hat band. I started to laugh because my memory is so bad. At least about dates and when I did what. I knew I'd been making Stroppel canes for quite awhile, but didn't realize it's been almost 2 years.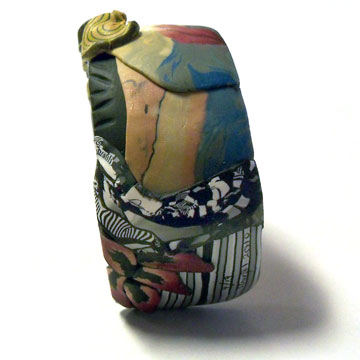 If you look close at the bottom of the bracelet, you can see the date. Now I'm thinking I'll keep this one, I have another one that is even more Christmasy. I hope this made you laugh, it sure made me glad that I date things.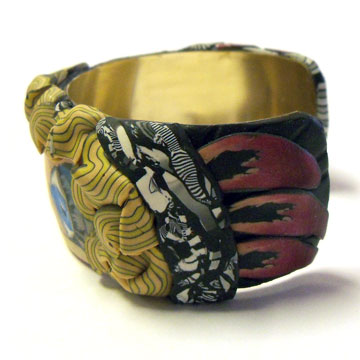 I did list another pen and ink face bracelet that I finished last week. It's in my Etsy Shop.