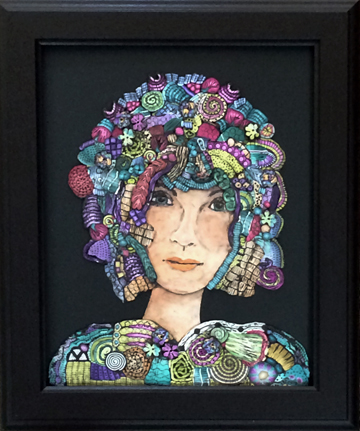 I have a lot to do this week. I'm very excited to tell you that I am going to Sandy Camp in California next month. I'm going to be doing a demo. Thanks so much to the San Diego Polymer Clay guild and Nancy Ulrich for letting me join everyone this year.
I'm very excited to get to spend some time with my buddy Meisha Barbee. After all she's kind of responsible for me deciding that the Stroppel Cane was worth sharing. Remember our collaboration featured on Polymer Clay Daily? Fun!
I'm spending some time making girlfriend bracelets to take along with me plus some other goodies.
But in-between I'm using scrap to create some fun pieces. Jainnie Jenkins named them Scappy girls. Love that, thanks Jainne.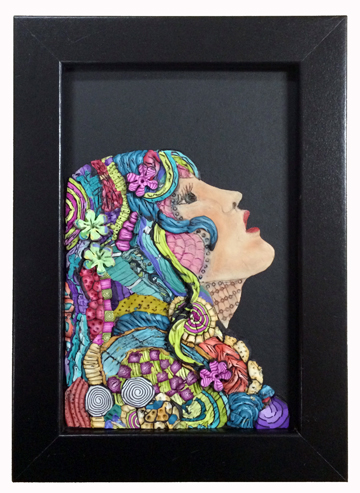 The hair and clothes are mostly from scraps. I textured them, cured them, then stained the whole piece. Mounted it on mat board and then framed them.
So many ideas too little time.
I have a big silver project I'm working on too this month and it doesn't even include this pile of silver I brought home after a thrift shop adventure that put me into overload. *g*.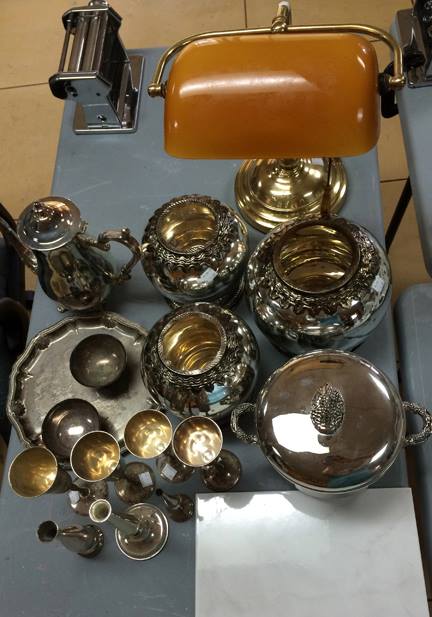 Wish me luck!
If you're going to be at Sandy Camp, see you there.
Related articles across the web