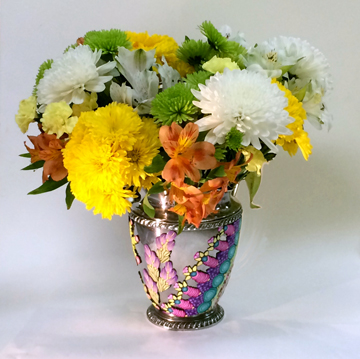 I wanted to see what would happen when I cleaned the pitcher with silver polish. I really didn't think there would be a problem. After all polymer is plastic and pretty sturdy.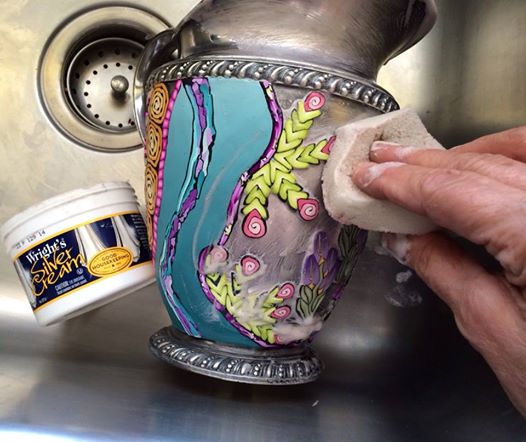 It worked perfectly. The only thing I needed to do was use an old toothbrush to get the polish off the edge of the polymer. But hey, there was 50% less silver to polish! Fist pump.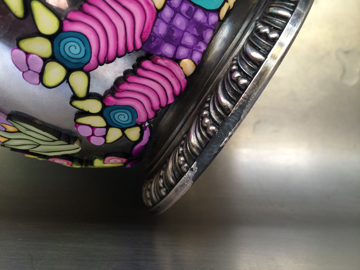 The next thing I needed to address was the silver plate coming off the bottom. Since this is for me, I could have left it and no one would have ever noticed, but I believe you should finish every piece to the best of your ability. Just think about all the people that might see it someday. (yes I mean after I'm dead)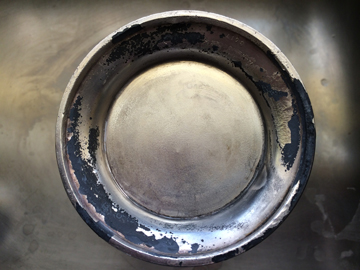 Plus the bottom was peeling pretty badly and I'm afraid it would have continued to peel. So I decided to add a border and cover the bottom.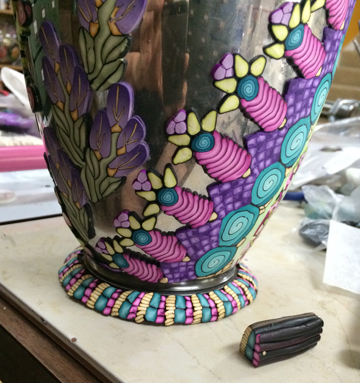 I really didn't like this, too busy, so I ended up with this extruded purple band.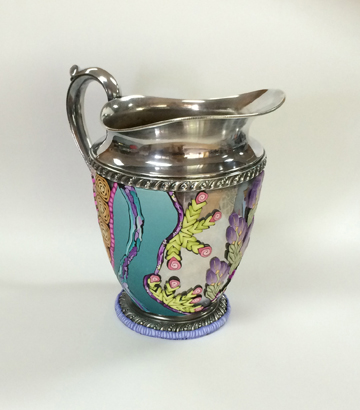 But I never like to waste anything so on to the bottom the first try went. Still busy, but not seen but by a few. (me)
The plus is that it has sealed the bottom and will keep it from continuing to peel.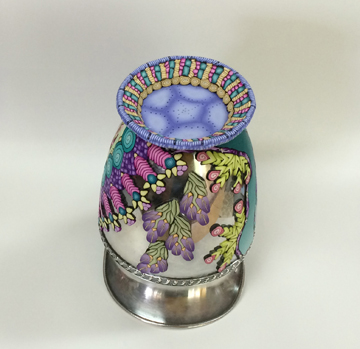 So now I can put my flowers back in it and enjoy. But first I need to sign it, you know, so all those people who will see it some day will wondered who the heck was Alice Stroppel. hehehe.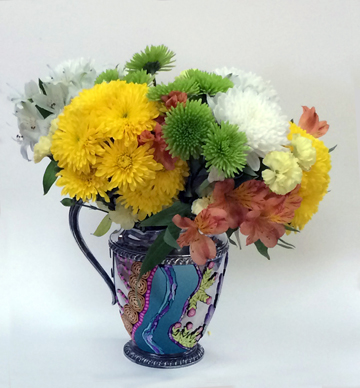 Related articles across the web