I now have to blogs and two Facebook accounts, one Instagram, one flickr, a Google + account and two Youtube accounts because ever since Goole merged with Youtube I can't get on my original one at all. Whew, it's just hard to keep up.
Here's my blog link for Alice Stroppel's Studio 215 where you'll find all  my workshops listed.
That's my excuse for not posting here, actually forgetting to post here, so I apologized to all of you who don't check in to all those other places.
Here's what I've have been working on for the last month.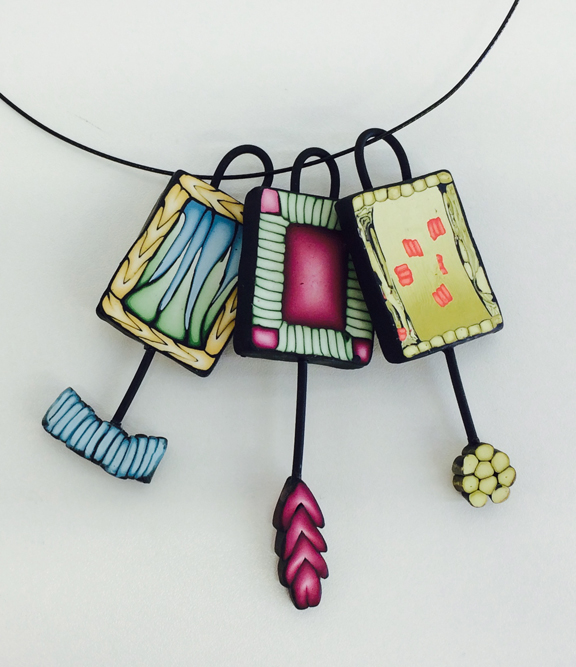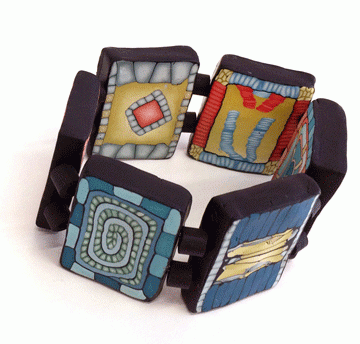 These new charms are such fun, I had my first Charming Canes workshop (thanks Cynthia Tinapple and Polymer Clay Daily for the name)  this past weekend and I really believe everyone had a good time and learned a lot. At least they all came back day #two with smiles on their faces.
I worked on a color palette for this workshop  using mainly Premo Cobalt Blue, Fuchsia, and Zinc Yellow. Then all colors where Skinner blended with white. I was pleased with the results. Just look at the charms this group created. It really was a greatly satisfying workshop for me.
Thanks to the support of my community and my friends and fellow clayers from around the country, my studio is doing very well and I'm having the best time. Such a lucky girl.