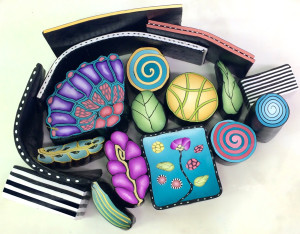 I've been working hard for the last few months preparing an online workshop to kick off my newest adventure with teaching polymer clay
I've started my online school that will feature more than just tutorials. For me it's a new take on the online video or pdf.
Visit my Blog Alice Stroppel's Studio 215 for more info.