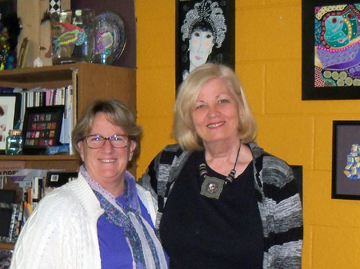 When I found out that my friend Julie Eakes was coming to Florida  I invited her to stay a bit longer with me.
We stayed a couple of days with my son in Tampa and ate some great Cuban food in Ybor City, Julie had never had a cuban sandwich, but she has now!
We went on an adventure to the wonderful world of Museums in St. Pete. We started with the Chihuly glass exhibit at the Morean Arts Center first and I don't have to do anything but post pictures to explain how much we enjoyed it. Breathtaking!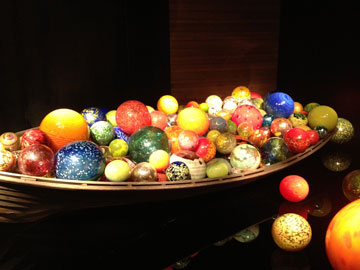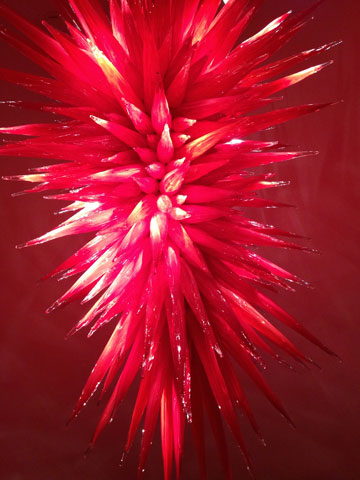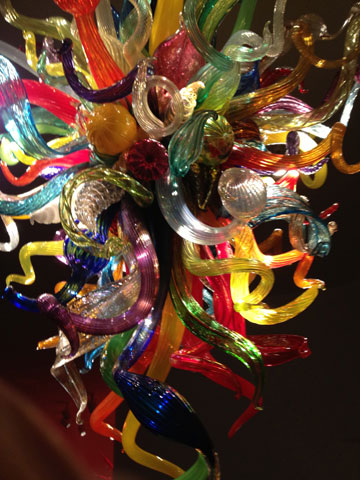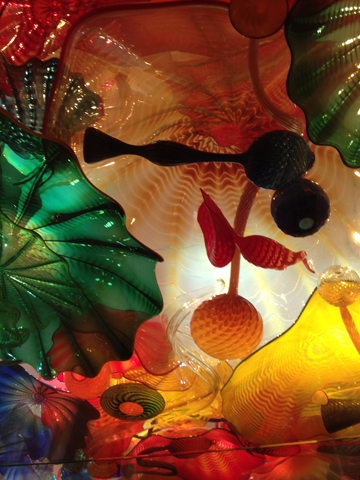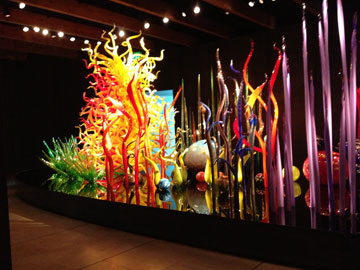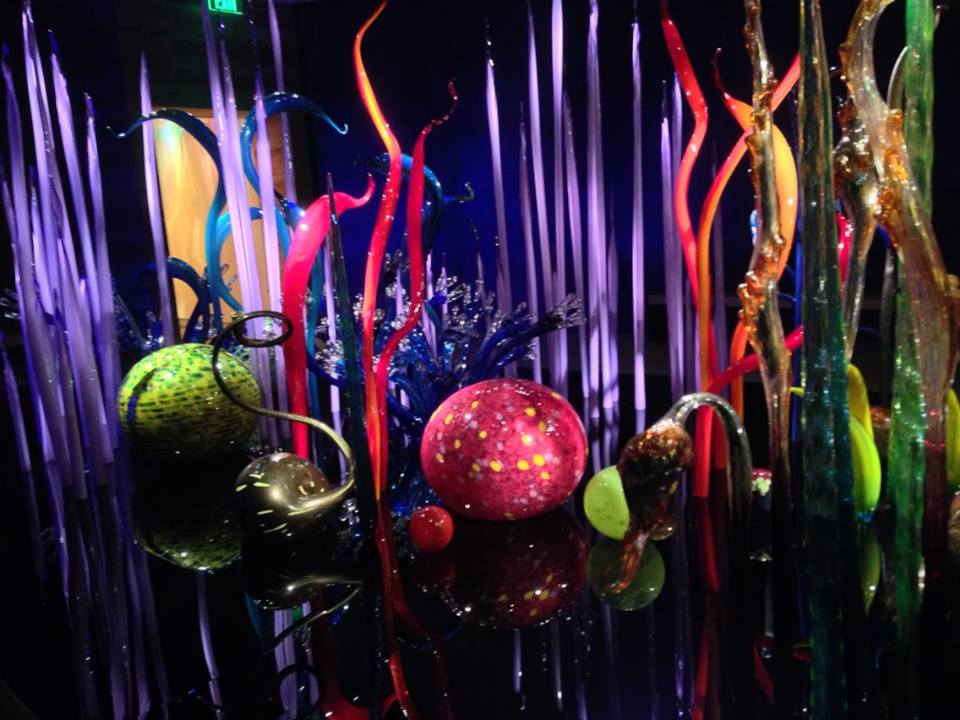 We watched a blown vase  demo at the Morean Arts Center. Interesting and oh how I love glass, but I think I'll stick to polymer clay and leave the glass to these guys.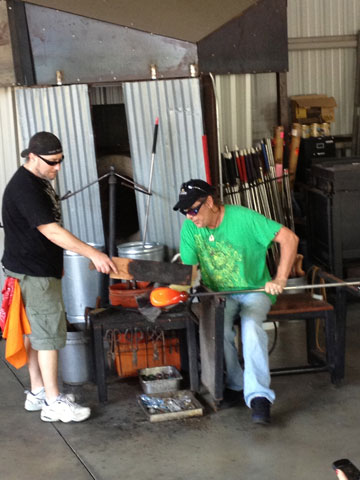 We went to the Dali Museum but weren't allowed to take pictures inside. But it's a beautiful build, so Julie took this one from inside the building looking out. Such an interesting artist and seeing his progression from the beginning of his career to the end is fascinating.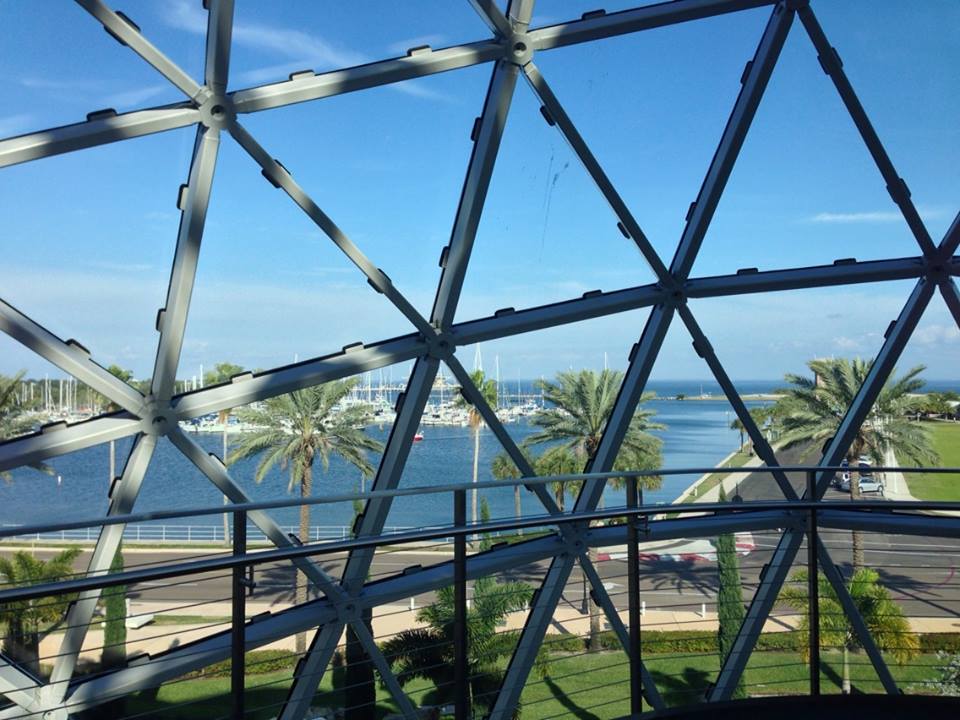 We also spent time at the Museum of Fine Arts. Everything is right in one area and easy to get to. Lots of sidewalk cafes to choose from, it truly was a beautiful day, bright and sunny and mild. We had a sterling time.
Then Julie and I came home to my studio and my small town. We were inspired by all the beautiful pieces we saw museum hopping so we wanted to experimented with polymer clay construction and shapes. We had a blast bouncing ideas off of each other. 
That's my strange shape in front of the picture. More to come on it's progress. Thinking about my Pen and Ink technique or possibly my Cane Mapping process where I construct my design on glass then transfer to my piece. Maybe a combination of both.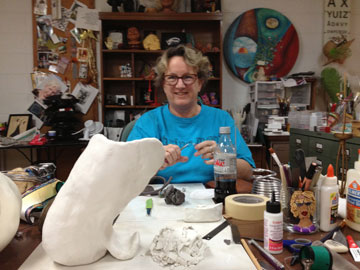 It was truly fun having Julie here, we dug into my supplies, some that I've had for years and just haven't gotten around to trying. Well let me tell you, we tried it all. Not only that, but we laughed a bit, just a tiny bit…..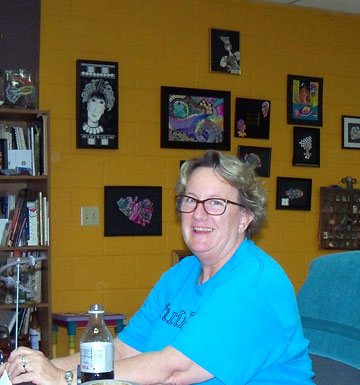 The time went by too fast, but I made her promise to come back. Maybe teach here in my studio.  Who coming?
Thanks so much Julie, I had the best time. Hurry back. (but leave the cold weather there)