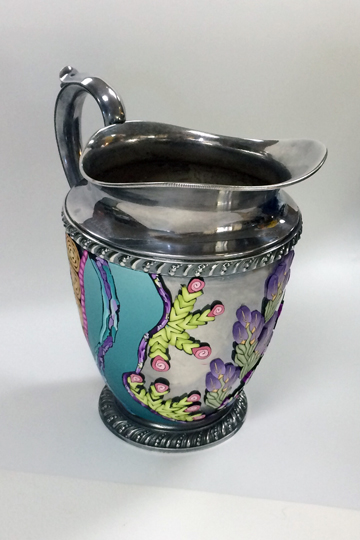 I've been away on retreat and experimented with several things while I was away. I'll post more about that as I finish up another project I'm working on, I'm excited about it.
Before I left on my retreat I picked up this silver plated pitcher at a thrift store. The inside has lost some of it's finish but I think it could be polished up and still used. However, I already have a silver pitcher along with several other so I'm dedicating this one to flowers.
I covered parts of it with polymer clay leaving quite a bit of silver showing. I really like it and will be looking for more silver to pair with polymer.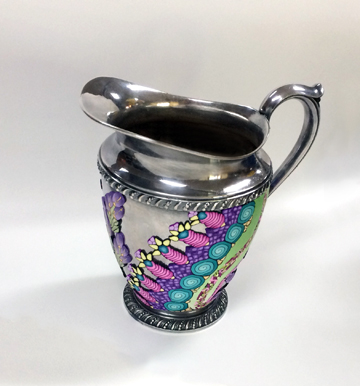 A couple of years ago my husband asked me what I wanted for my birthday. I couldn't think of a thing, then an idea came to me. I told him I would love flowers at least once a month and they didn't have to be expensive.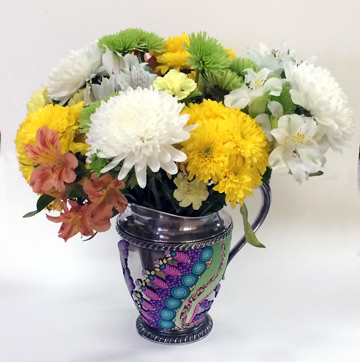 So now at least once a month, sometimes more, I have a pretty bouquet of flowers to brighten my day. He doesn't ever have to worry about a birthday present again. I feel loved and special.  Win – Win!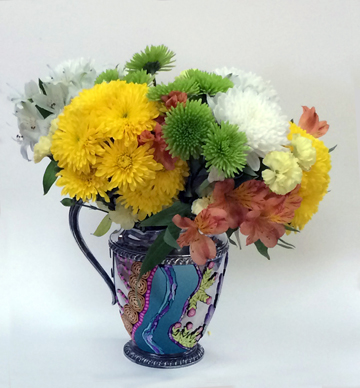 Now a I have a dedicated vase just for my special flowers.
I can't decide if I want to add more clay, I love the way the silver shines through.  I decided to give it a day or two of looking at it from every angle and then make up my mind.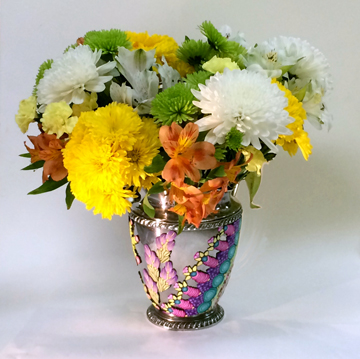 Can wait until you can see what I'm working on now…always fun.
Related articles across the web