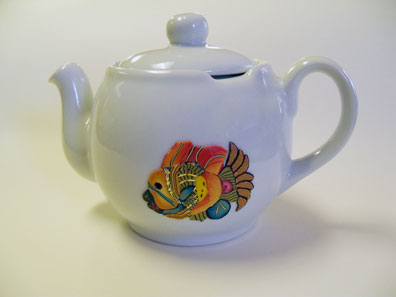 The next class in my studio will this month, July 30, 2011. We'll be using up your old canes and creating some very cool fish.
I'm using fish as the subject, but you could cane map almost anything. I'll be showing you a couple of other cane mapped items in the next few days. The photo above shows one crazy fantasy fish that I applied to this cute little tea pot. Fun! Here's a close up. It's only about 3″ square.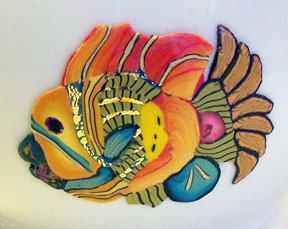 The Class is $55.00 and that will include lunch and Foam core for mounting your finished fish and cording or pin back to finish your small fish. Plus…I'll add a bit of metal foil to add the pop need to create a fantasy fish.
Click here for all the information. Hope to see you here,
Alice