This week has been fabulous and frustrating. So humid all my canes just stuck together like they were magnets and now it's cool and breezy outside. I like that, the cool part that is.
Good news, I finished my order. Bad news, something was wrong with my oven and several of them had spots on their faces when I took them out. The spots were all the way through and I couldn't sand them away.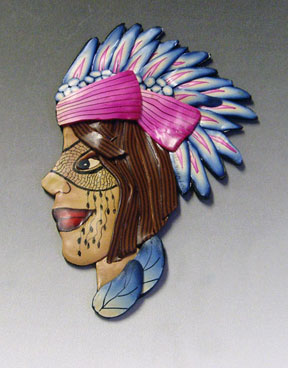 I had quite a bit of time invested in these girls and used lots of canes in the process. In the middle of the night I thought, okay, what can I do with these girls? Freckles are okay on the cheeks, but not down by the chin. I took my Pigma Micron pen and gave a couple of them mask with a bit of hanging fringe. I liked them.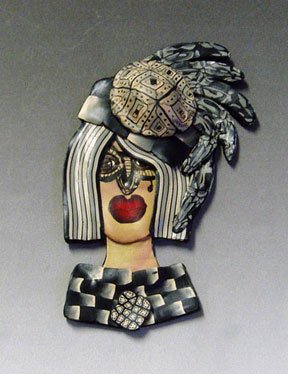 If you want to use the Pigma Micron pens, just be sure to heat set them. The ink will rub right off if you don't. Either use a heat gun, or pop them back into the oven for a few minutes.
I cleaned the pan I've used for years to bake my clay and I hope that that was the problem with the spotting. I also checked the temperature with a gauge, just to be sure.
I have an order in for blue and orange wine stoppers for a University of Florida fan in the oven now and should find out how all my cleaning and checking worked. I'll let you know.
I still have a several more girls with spots but I'll have to figure something else out for them as they are the full face girls and I'm not sure the hanging fringe will work. After Christmas maybe I'll think of something.
Later …I just checked the wine stoppers and they are just fine, no spots. So I guess the lesson for me today is to clean your pan. Don't know what was on it that could have made spots, but whatever it was, it's gone now.