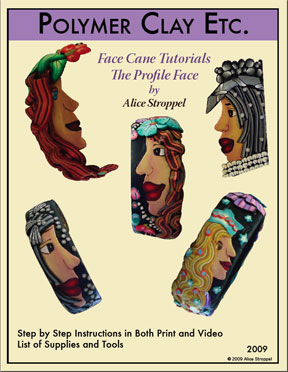 My Profile Face Cane Tutorial is ready for you to purchase and begin to make your own fabulous faces.
The instructions include –
7 pages of detailed step by step instruction with drawings, photos and patterns.
A 40 minute video showing exactly how to do each step.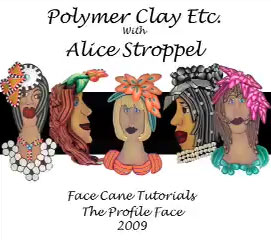 You can place your order through Etsy
go to my shop
http://www.etsy.com/shop/AliceStroppel
you'll see the front cover of the Instruction Booklet listed there for sale.
You will receive an email from me within  24 hours.
(except on Thanksgiving and Christmas days.)
Thank you in advance!