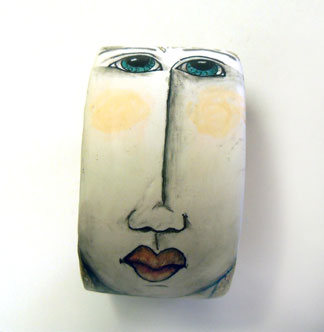 I'm busy making samples for my classes and drew the faces in the video to go with Barbara McQuire's stamps. Yesterday I wanted to see they might look on a bracelet.
I decided to show you this new bracelet in a video because it's hard to capture the look in still photos. The face patterns will be available for purchase next week sometime. I'll post more about them when I've added them to my Etsy Shop.
I'm excited to tell you that I'll be teaching two 1 day workshops at Mount Dora Center for the Arts in Mount Dora, FL in October 15th, Pen and Ink and November 12th, Cane Mapping, details to come.