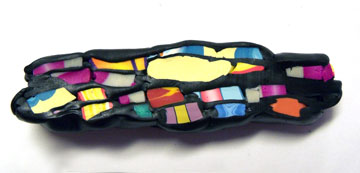 After reading what everyone else was doing with the Stroppel cane, using up old canes and not just scraps on their work tables, I decided that I needed to dig around in my really old canes and see what I had. Tons! I have Tons of old canes, most of them made from Sculpey III that I won't ever use for anything else and some of them really pretty bad.  So experimenting was it.
I also have a desire to do wall art with polymer clay, I made this cane that has layers as wide as 1/4″ to 1/2″. I sliced it and added what I call my dot, dot, dot cane and am now ready to attach them to the canvas shown below. I just can't decide what to do with the background, the canvas or which way to place the pieces. I've already baked them.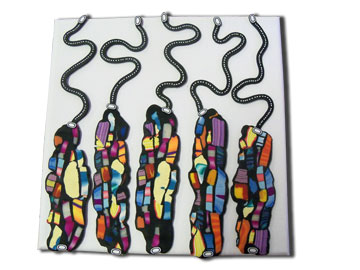 I like the contrast of the black against the white so I might just paint the canvas white. I think I have to look at it for awhile. Maybe they would look better like this……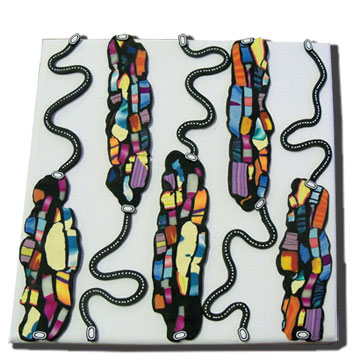 Just me having fun again. Thank to all of you for your ideas for the Stroppel Cane.