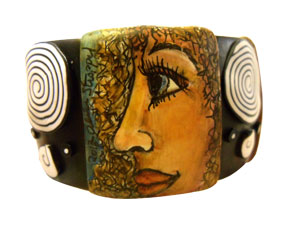 I've finished the bracelet I was working on the other day. Having three spaces to fill is alway a challenge. On the other hand it mean three blank canvases to have fun with.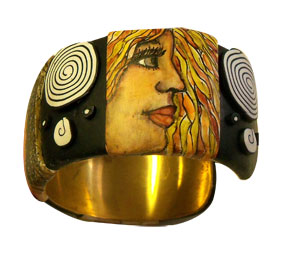 I'm teaching this class next at Creative Journey Studios on April 22nd, 2012. I can't wait.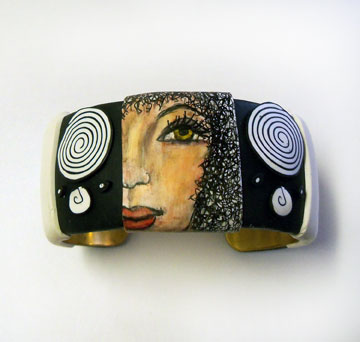 So there you have the whole bracelet. I'm off now to start on another one, right after I finish filling out the survey to help standardize measurements for polymer clay. thanks to Sage, Maggie and Cynthia for putting this together. Read about it here, on Polymer Clay Daily, or go right to the survey here.