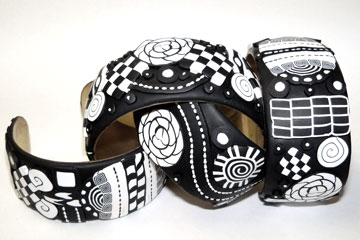 I love black and white. I haven't made any black and white bracelets for sale in awhile and decided I needed to take a minute and create some.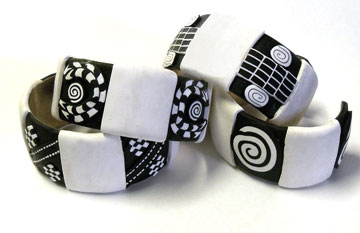 These are for the Pen and Ink class I'm teaching at the Creative Journey Studios in Buford, GA on the 22nd of this month.  I'll user these to show how I draw my faces directly onto the cured polymer clay.
On the 21st I'm teaching my profile face cane. So I've been busy with blending face clay too. Oh and while I was making black and white scraps, I added some colorful scraps and made several Stroppel Canes that have magically turned into pins for the pin exchange during Fandango next month. Still have a bunch to go…but I'll get there.
I'm just smiling and clayin'…..