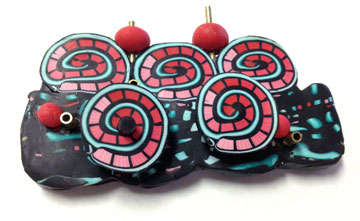 I have this whole tin full of little brass rod parts and decided to incorporated them into a pin design. Some Stroppel Canes  made with scraps from the spirals…….I like the results. I think want to play with this idea some more.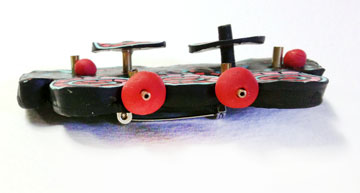 This is a side view showing the dimension of the piece. In the middle of construction I decide to see if the Buna a cord would melt in the oven and if it might be something I want to use in construction in the future.
It didn't melt and you can see it on the right. This is a mixed media piece for sure.