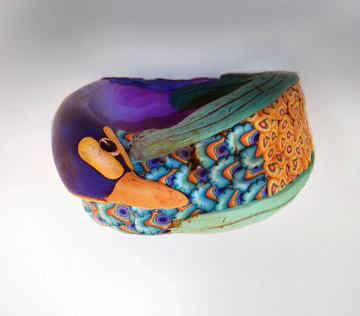 A grand peacock came to live in my studio today. I'm telling you I really like the way this process is working for me. Making bracelets this way is a blast.
This peacock is quite  big and showy. I haven't wore him out yet, he wasn't finished when I went to dinner last night. I did wear the toucan though and everyone noticed it. It makes me happy to be able to share my polymer clay creations with people. They are always so amazed at what polymer clay can do, if they even know what it is to begin with. I feel like an ambassador for PC.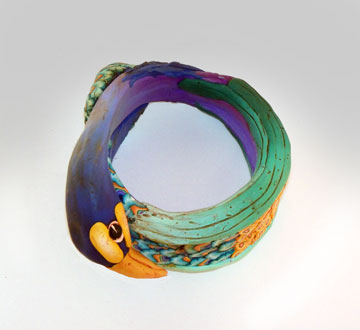 It allows for so many interesting shapes and spur of the moment design decisions that result in some pretty amazing results.The peacock just asked to be wrapped around onto itself. It is an interesting design that doesn't really have an uninteresting side. I took many more pictures of it just because you can't fully see it from just a couple of shots.
On this side, you can't really tell what it might be, just a colorful something.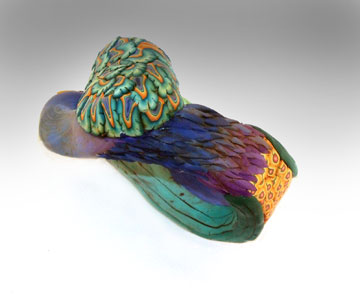 Still having fun here! Today, I think I'll try a fish using this method.  Just can't stay away from them.