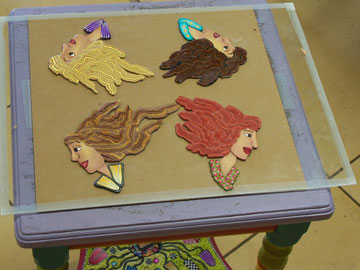 Step one on the table top is finished. I'm going to love having this table around with samples of my faces. Lots of fun here, great therapy for sure.
I'm constructing and  baking everything right on the glass. When it's cool I'll pop it off and glue it to the table top. I think I might have a piece of glass cut to fit to protect it.
See ya' back here soon.