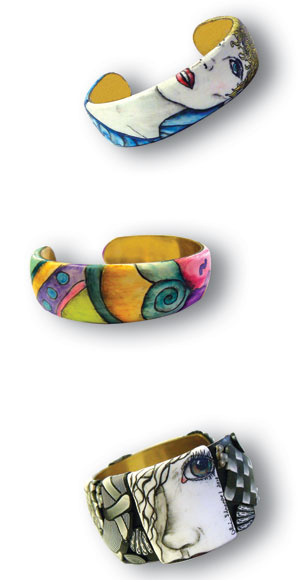 Hi everyone, I'll be starting off the New Year by teaching Pen and Ink on Polymer Clay at McKilliams Promotions in Oddessa, FL. That's just north of Tampa.
I'm the opening act for the ever delightful and funny Julie Eakes and her workshop , "I've Been Framed". She'll be showing you how to make micro canes and use them to make frames.
For more information visit McKilliams Promotions, Inc. Hope to see you there.
Next I'll be at the Florida Gulf Coast Polymer Clay Guild on Feb. 1st with my canes. For more information visit their Yahoo group.