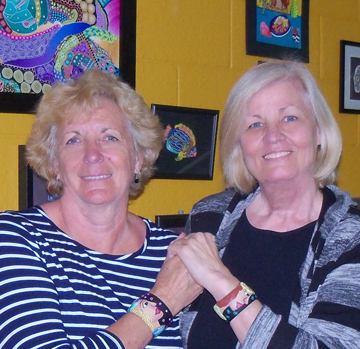 How lucky am I? Yet another day of playing with clay in my studio and this time with Chrissie Baker my internet clay buddy all the way from the UK. We made profile face canes and then created our bracelets.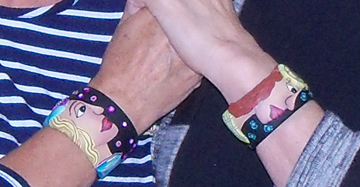 It was so  much fun, thank you Chrissie for wanting to spend the last day of your time in Florida with me. I hope you go home and get to work playing with clay. Canes can be fun, right?
And thank you too for this fun and funky crocheted vase your friend made, I love it. I'm thinking of adding some equally fun and funky pc flowers.
See you again soon Chrissie, I hope, if not in person, then here on the www.