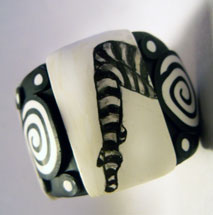 I thought I would try something different on a black and white cuff, black and white legs…..
I still have another side to finish and wonder if I should add something in the background on each panel. I'll have to think about it while I'm playing with the last side.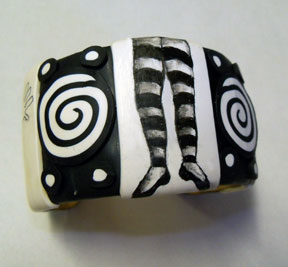 Have fun today, play with clay!