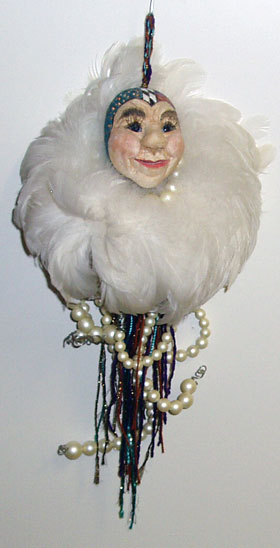 I was at a very good friend's house the other day and saw a piece I made about 6 or 7 years ago. I asked if I could take pictures of him because I think I want to play around with Paper clay and polymer together. I've been asked if I ever tried to combine other mediums with polymer and the answer was yes, but not with a great deal of success. I'd tried paper mache  with a polymer layer on top.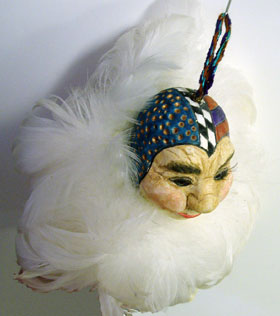 Then again, I didn't continue to try, I just put aside. I enjoyed working with the Paper Clay and think maybe I'll try it and polymer clay canes together. I know, I'm just not satisfied ever, I always have to 'sperment.
It's super bowl sunday. New Orleans is playing, this guy looks like he belongs at Mardi Gras. He already has beads.