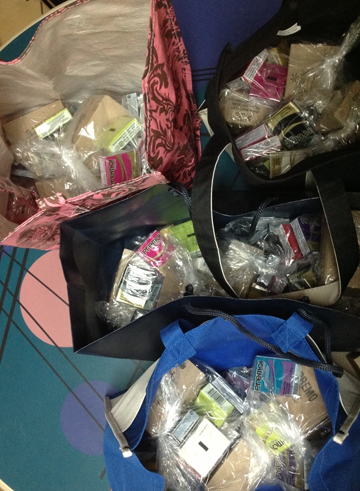 I just finished making goody bags of Premo for my cane workshop on Saturday and wanted to give a big shout out and thank you to Polyform and Iris Weiss for providing the clay.
I'm teaching a cane workshop with Florida Gulf Coast Polymer Clay Guild. I'm going to share my method of stocking my cane draws with canes of different colors and sizes. It's all about having a variety of canes and cane components ready and waiting for your next project. It certainly makes me more productive.
Polyform is always so generous and provides clay for my workshops and I can't tell you how nice it is to have it to share with my students. Thank you again Iris and Polyform.
There is still space available in this cane class on Saturday, Feb. 1, 2014 in Palmetto. Leave a comment here if you're interested. Or send me a message on Facebook.