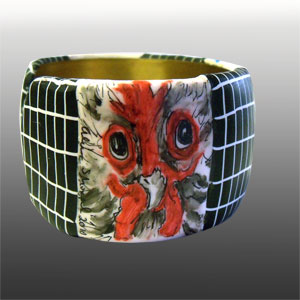 I must have lost my mind, I'm doing Roosters now, at least this one time.  This bracelet is one of two that I made the other day and they are both listed in my Etsy Shop.  This is the only rooster bracelet though.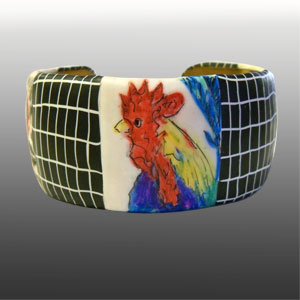 I had fun I must say. But I truly don't know where the rooster thing came from. I've been doing faces, lips and eyes, then Bam! chickens and rooster jump in my head.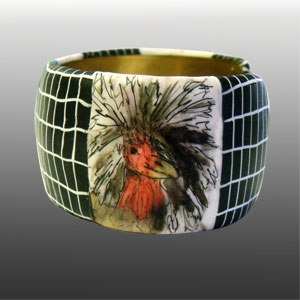 Plus I still haven't finished the necklace I started the other day. But I love that about what I'm doing, I get to do what and when I want. Can't ask for more than that I guess.
I don't now about where you are, but I know it's getting colder here. Needs a hot beverage asap.