Here are a few of the workshop available at Studio 215 in Downtown Sebring, FL
Download application blank for Alice's workshops here
Weed Pots
Saturday June 4th
10:00am – 4:30pm
$75
Bring your canes or if you don't have canes
You can use mine for $15 more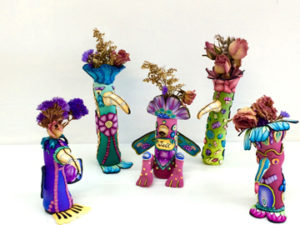 Saturday May 7, 2016
and again on
May 28, 2016
Beginner's Cane Workshop

9pm – 4:00pm
$75
you provide the clay
Or
$90 clay provided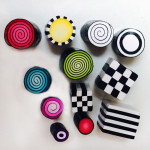 In this class you will learn caning basics. Skinner Blends, plugs, canes and how to slice cane for application.
You'll leave the workshop with at least one finished piece.
Not sure what a "cane" is? Watch this short video explaining the process.
___________________________________________________________________________
Download application blank for Alice's workshops here
Thursday June 2, 2016
Build Your Cane Inventory
Prep homework required
$75
9am – 4:00pm
you provide the clay
(available at Studio 215)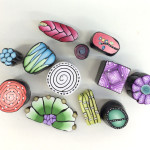 Have you put off learning to cane because you believe it's too hard, complicated, time consuming, precise, uses too much clay _______ fill in the blank? You not alone, but I can help.
If you like my style of work, I want to assure you that my canes are easy, fun and not at all precise. I don't make large canes and I use every little bit of clay to make some interesting accent canes to use in all sorts of projects.
I firmly believe that you will be delighted at how much more creative and productive you'll become if you have your cane inventory waiting for you when an idea hits. If you have to stop and make each component cane before you can begin, most times you won't even start.
This class is for all levels of expertise, the only requirement is that you know how to make a Skinner blend and that you come to class with your Skinner blends and plugs already made. I'll provide you with the instructions ahead of time.
By taking this workshop before any of my others you have plenty of canes ready to complete the projects we will be making.
Not sure what a "cane" is? Watch this short video explaining the process.
___________________________________________________________________________