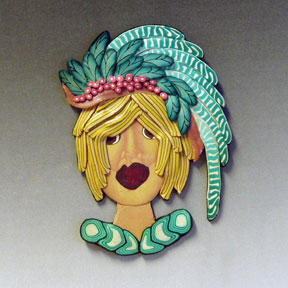 I know, you might be saying enough already. Well I think I might just be getting started. Okay, as soon as this order is finished, I think I'll find some places to go teach. Anyone up for a class in face canes? Leave a comment. Really, I mean it.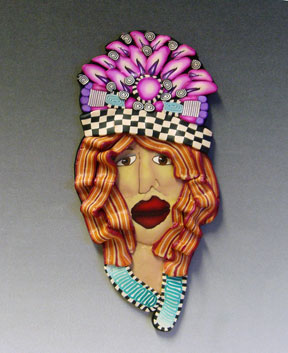 Seriously, I've been having more fun than I thought I would making these girls. I really don't like to do the same thing over and over again. Done too much in that in my life. But with the girls each one takes special consideration.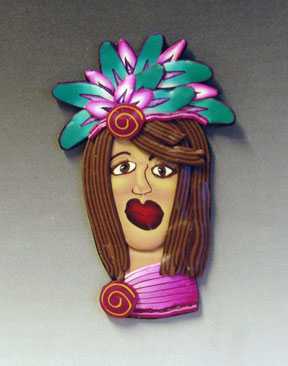 I have to decide what hair color, what color will look right on her and whether she is sweet sassy or showy.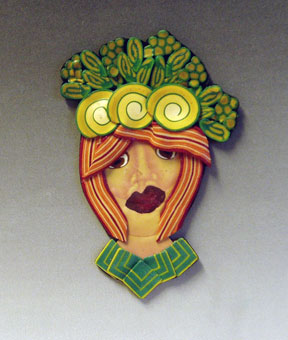 Another wonderful thing that is happening is I'm using up lots of canes and I'll have to make more. Some of these cane are my favorites and I might make another just like it, and others I'll be happy to not see them again. Not that they are bad canes, it's just that I've made so many things out of them, I'm ready to move on.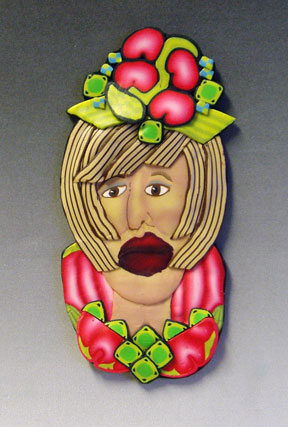 A few more days to go and I'll be finished and ready to get to my Christmas doings. After Christmas I'll start on my next face cane tutorial. Can't wait.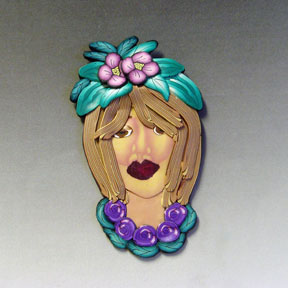 But in the mean time, if you want to try your hand at one of these girls, go to my Etsy shop and try my Profile Face Cane Tutorial.
If you haven't been here before there is a link at the very top of the page that says "Video Tutorials" or just click here.
I'll be adding more free videos after the holidays.
Let me know what you want to learn, maybe I can help. Leave a comment.