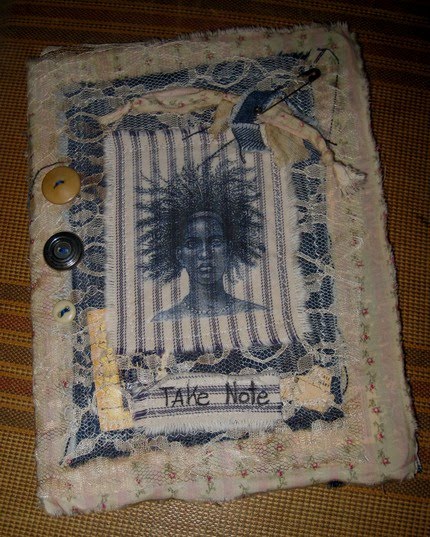 I am so thrilled to tell you I won another fabulous piece of art from another fabulous artist. I won this Altered composition book from Sherry Goodloe. Don't you just love it? She has been trying to tell me for a couple of days, but I just didn't get it.
You can see more of Sherry's work on her blog. And you can take a closer look at the detail of "my" altered journal.
You also might want to take a look at what Sherry's done with Zentangles. I thought these were so clever, and you know me with faces and crazy girls.
Thanks so much Sherry and I'm sending you my address right now.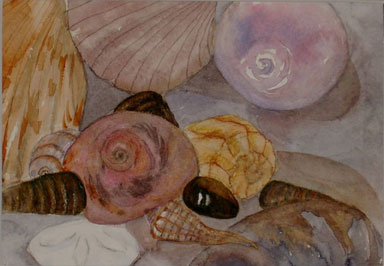 I can stop saying I never win anything! I won this lovely watercolor painting by Susan Himmel. It was meant to be. I live in Florida, I'm a big fan of watercolor. I have the perfect spot for this painting. Thank you Susan, I'm thrilled.

AND I won this crazy funky girl from Fran Saperstein. Now can you see the absolutely perfect fit here? This girl need to come live we me and all my crazy girls. Fran, I'm so happy to have won her, thanks so much.
http://www.cafepress.com/artsyfran
http://www.flickr.com/photos/artsyinaz/
So from now on I'm going to say, "I always win", "I'm a winner." That should work right?