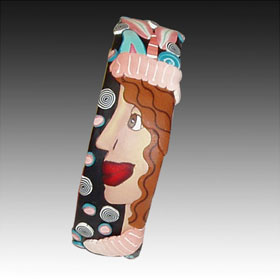 I'm excited to say that the bracelet in the last post is on it's way to Germany! How cool is that, my girls are becoming international.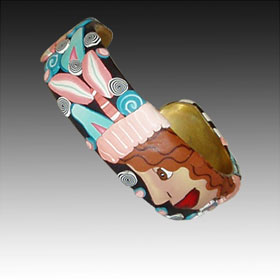 Here's another girl going to my Etsy shop. And I'll have another one to share with you tomorrow.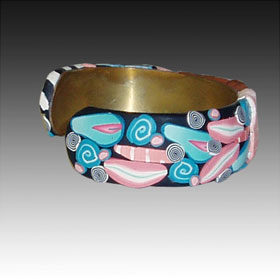 I meeting with one of my very good customers on Friday. She winters in Florida about an hour and a half from me, so we're going to get together and play with clay. How fun is that.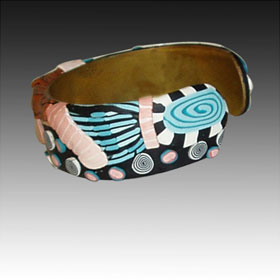 This girl has collar to match her hat band a blouse and tidy belt and a funky skirt. And naturally, a hat full of feathers.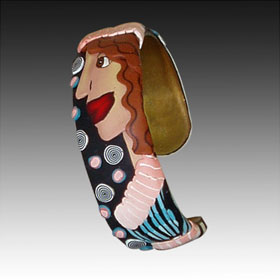 Thanks for stopping by.