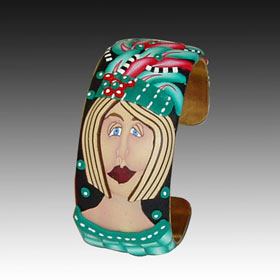 I'm kind of liking these girls with dresses. Working hard to make plenty of bracelet to sell at Orlando Fandango next month.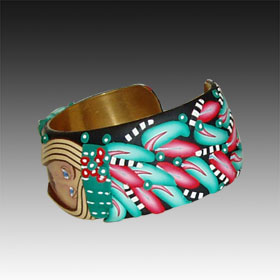 I'm listing most of them in my Etsy Shop until I'm ready to go. If they sell, I'll make more. If you want to have this girl to wear on your arm, just click here or look to your right here on this page and you'll see my Etsy shop feed. Click on the item you want to buy or learn more about.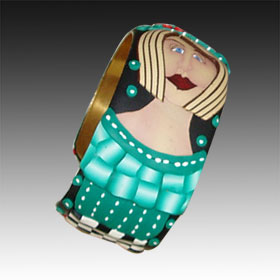 I'm working on mini masks for the exchange they have each year at Fandango. I'll show you what I came up with and the ones I traded for when I get back. Should be fun!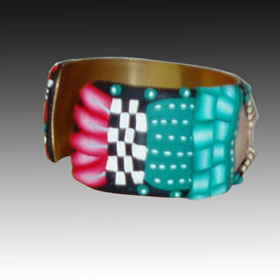 Thanks again for taking the time to stop by my blog.