Hot and spicy, cool and sassy, that what these girl are. It's so much fun to watch the same face cane take on such different personalities with just a different hair color and style.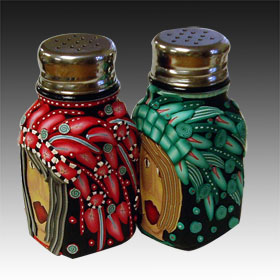 Then to add different colors to represent salt and pepper, and make sure someone can tell the difference, that's the truly fun part.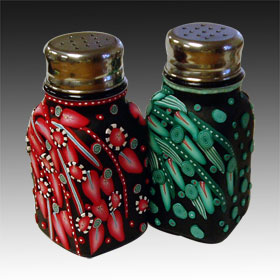 The next thing is to decide how to cover the shakers all the way around. It uses tons of cane slices and time, but it's worth it. I have several sets that I use everyday and enjoy them very much. As always, they make me laugh.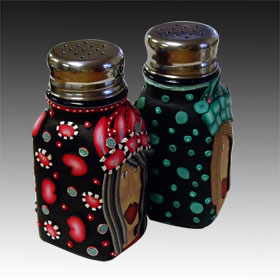 I hope looking at these girls today brought a smile to your face. Thanks for stopping by.