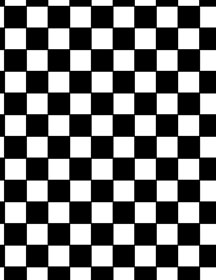 I've been spending a lot of time with my photos for Etsy. Cutting each bracelet out in photoshop, from each angle mind you, that equals five separate pictures. Then creating a background etc. I feel like I spend as much time with the pictures as making the actual piece.
Many people have pieces that lend themselves to soft  backgrounds or they are just great at picture taking. I want to clay…..not spend hours trying to get ready to sell.
I had this digital collage that I worked on awhile back and it was back and white checks with the saying , "treat me no differently than you would the queen" When I made my "Alice  in Wonderland" bracelet, I thought of it and printed it out and used it as the background.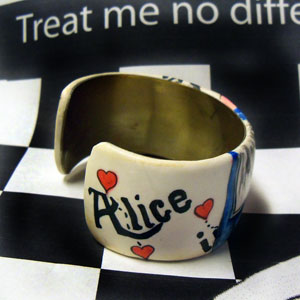 I thought it really worked for this bracelet. So I tried a piece of fabric that I had for the next bracelet that day.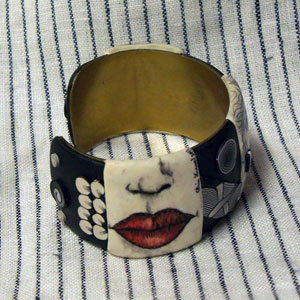 And this wasn't bad either. At least I didn't have to spend the time preparing it for Etsy. But we'll see how it's accepted by my customers. Translation…will it sell????
I have a really great big book of clip art and I found some pretty neat backgrounds and will be trying some of them as well. I liked the words in the background of the "Alice" bracelet, maybe I'll play around with that some too.
If you don't have clip art, you can make your own background with regular copy paper and markers. I'll be trying that too I think and I'll let you know.