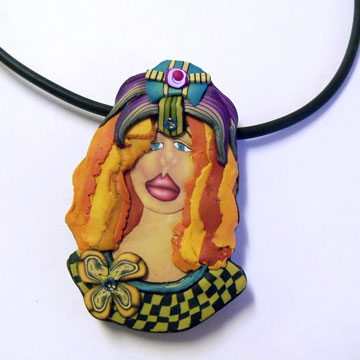 Have you ever had that "slap your forehead" moment, you know the one, the one where you say to yourself  "why didn't I think of this sooner?"
Well that was me yesterday, here is the result……….girlfriend slides. And why not I ask you, why not slides to go with the bracelets or instead of a bracelet? I know pins are good too but I love the necklace idea.
Sorry I know it sounds bad to say you love something you just did, but hey…..I would not be playing with clay if I didn't kind of love what I was doing right?
So I'm off now to list these plus a fish slide in my Etsy shop. Dancing girl la la la girlfriend queen da da la la \/\/\/\/\/\/\/\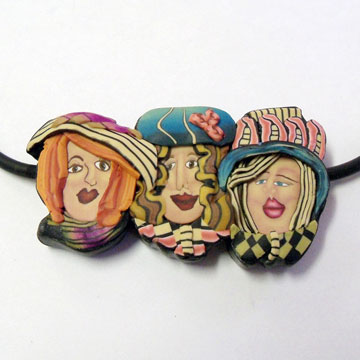 More to come of these I'm telling you, just watch!