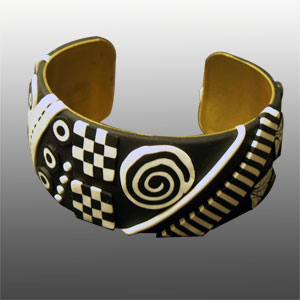 I got very focused for the last couple of days and have  really accomplished quite a bit. On Wednesday I couldn't get online at all and spent the whole day on the phone with my carrier. Yuck….but I'm back here and ready to go.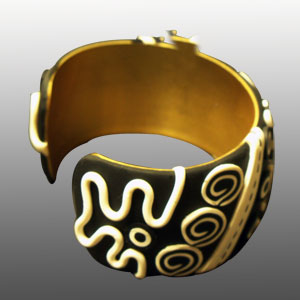 I have two finished black and white bracelets, one Zentangle, and 7 black and white waiting for pen and ink. I've listed this bracelet in my shop and will list the other two tomorrow.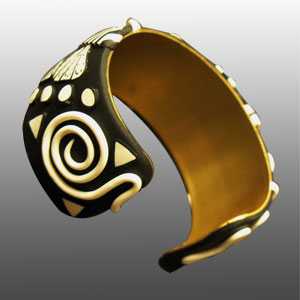 I've also just finished 20 inchies for a Valentines inchies swap with Polymer Clay Italia, the first Italian polymer clay guild. I can't wait to get 20 inchies back from this group. Actually it's an international swap with Leila Bidler from Polymer Clay Italia as the sway mistress.
There are swappers from Italy, USA, Germany, Serbia, UK, Switzerland, and the Netherlands, exciting! I can't show you mine yet, but I will after everyone has theirs, next month sometime.
Plus, I'm in another Treasury. I can't believe it and I'm thrilled.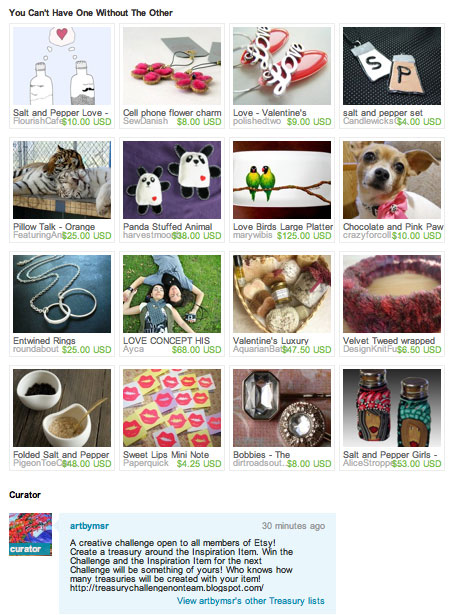 This Treasury was currated by artbymar, Maria Soto Robbins, and she's from South Florida, Miami to be exact. You can see here tropically influenced artwork in her Etsy shop. Thanks Maria