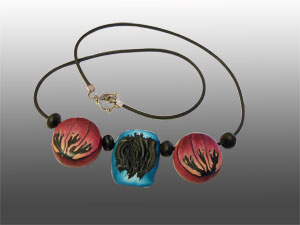 It was a busy day yesterday as I uploaded item after item to my Etsy Shop.  This Flame Necklace is an interesting piece with large unusual beads.
It will prove to be the same tomorrow I believe.  Most of the items I've made in the last few months and just haven't taken the time to do all the legwork needed to get them ready for Etsy.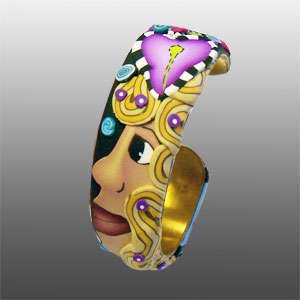 Another crazy girlfriend bracelet. She's a single lady.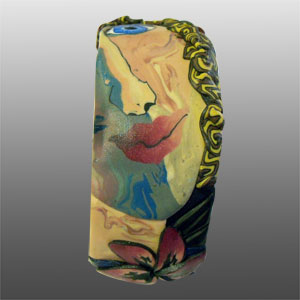 This is one bracelet in a series of 13. I really want to make more of these interesting face canes. Maybe after Christmas.