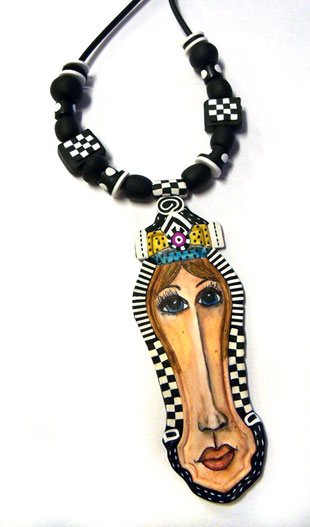 I've been working on finishing up the face pendants I created at Fandango. This is the first one and I've mixed black and white canes with the pen and ink face. I also made black and white beads and strung the whole thing on black Buna Cord.
This is like one of the projects planned for my up coming class on the 25th of June here in my studio. We're going to make a pen and ink bracelet first, then spend the rest of the class working on the necklace.
The class is full, but I will be posting another one for July 16th, so if you think you might be interested, mark your calendars.