I know I said I wasn't going to post today, but I wanted to say Happy 4th of July to everyone here in America. It's a grand day for our country so celebrate and enjoy.
Plus…….I finished this girl last night and wanted to share.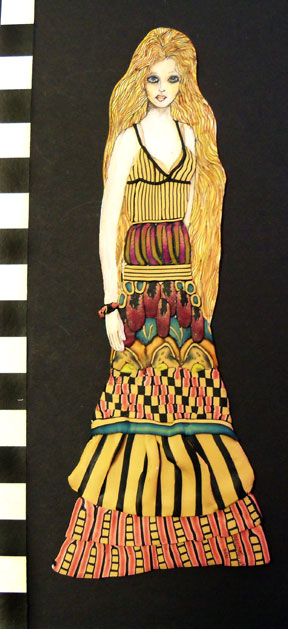 When I was little my sister had a set of paperdolls that she drew herself. She created a girl and a guy and the girl had the most wonderful clothes. I loved the way they looked and wanted so badly to be able to draw just like my big sister. The paperdolls aren't around anymore, I wish they were I'd love to look at them again.
When I made this girl I was reminded of my wish to be able to draw my own paperdolls, somehow I feel like that little girl wish from years ago kind of came true. The difference is her clothes are made from polymer clay and can't be removed. Still having fun here and fulfilling dreams.