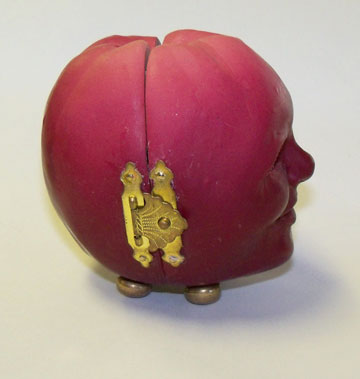 I worked on my apple man yesterday, cutting him apart and adding a hinge, a clasp and some little ball feet. Today I'll finish the inside.
I need more experience with hinges and making a really good fit, but I'm excited about the possibilities. He's just such a fun little box. Or do you call it a box if it opens from top to bottom? Would it be called a cabnet instead?
Pictures of the inside tomorrow I hope.