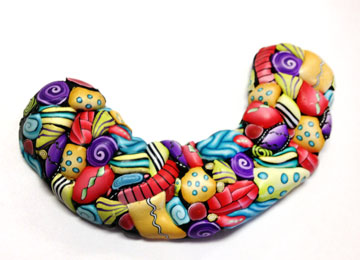 I'm making this neck piece using my new method. It's bright, I know. but it's me.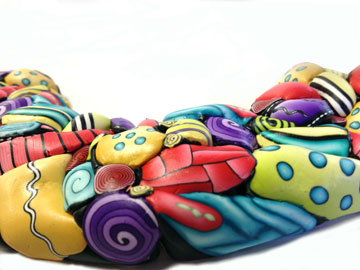 It is lumpy and bumpy, with highs and lows. Very interesting.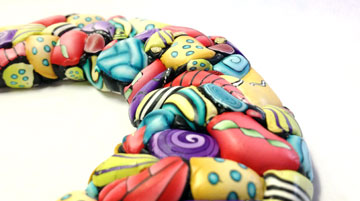 It's relatively light because Ultralight is involved, but we'll see how it feels when I wear it. More work to do…..see you next time.