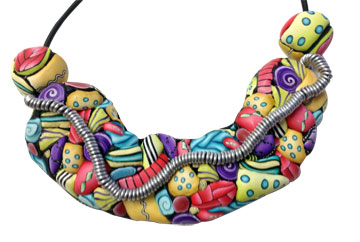 I thought my experimental necklace needed some thing to add even more dimension and interest so I add the aluminum coil. Then I added matching beads but I'm thinking they may not be necessary and will probably leave them off.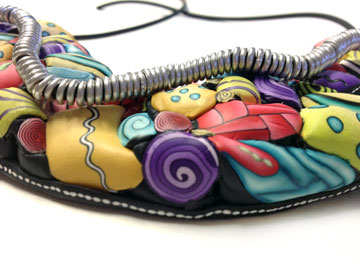 I've added some of what I call my dot – dot – dot cane around the edge. This picture shows you just how dimensional this piece has become.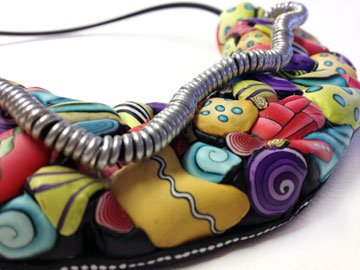 I truly am having fun moving in this direction. More 'spirments on the way.