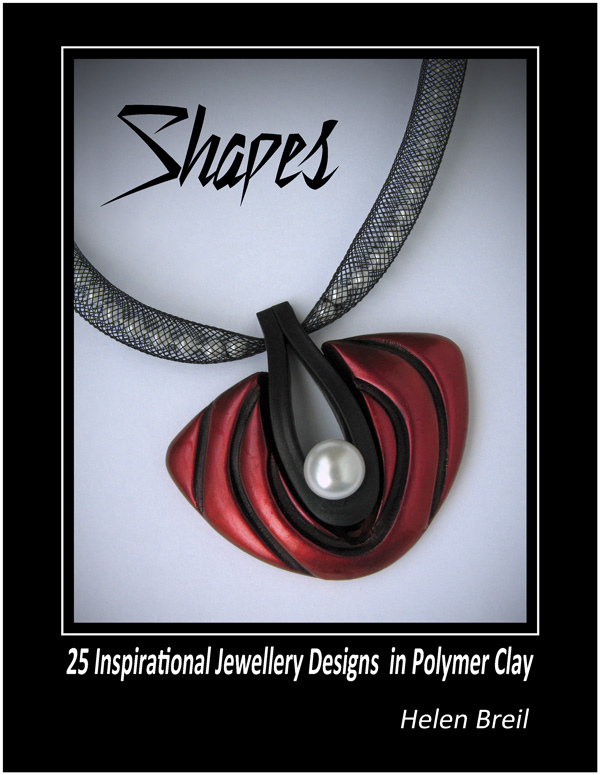 I was asked by Helen Breil to contribute to her new book Shapes and I knew it was something that I wanted very much to do for several reasons. Most importantly was that I knew it would be a well thought out and beautifully executed publication. I was so right.
Helen's work is always beautiful and in this book she leaves nothing out. You'll learn 5 surface designs techniques and 25 shapes to lend your voice to. Plus there are samples of each shape and surface design from Helen herself and over 29 artist from around the world.
Needless to say I'm honored to have been asked. Thank you Helen.
In her introduction, Helen writes about how she "stumbled" across the idea for Shapes. She was working on 22 pendants for a swap to be held at a retreat. It is the same retreat that I attended and came away from deciding to share my Stroppel Cane. Her "shapes" for the pendant swap came from scraps, but the results can hardly be called that. Here's Helen's swap pendant that I was lucky enough to come home with. Simple, elegant, brillant.
Here are the two pieces of mine that were included in Shapes.  Fish……go figure.
Needless to say I'm honored to have been asked. Thank you Helen.
You can order your online issue of Shapes today on Helen's website. And if you haven't already, you should really check out her fabulous texture sheets too. You'll want some when you make your first "shape" pendant.