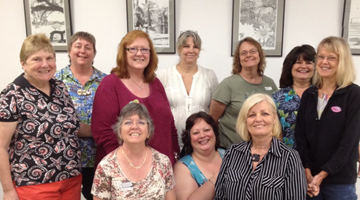 I was at the Florida Gulf Coast Polymer Clay Guild in Palmetto teaching my profile face cane and everyone did a really great job. I can't wait to see what they make with these canes. They can use this short video to make hair canes and this video to attach everything to a bracelet blank after it's baked.
But these funky faces aren't just for bracelets, I've used them on all kinds of things.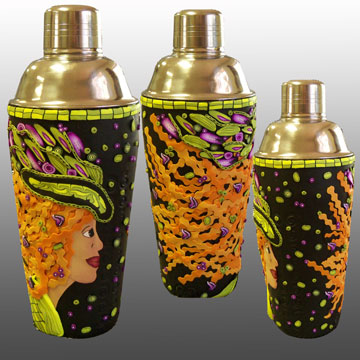 A cocktail shaker, or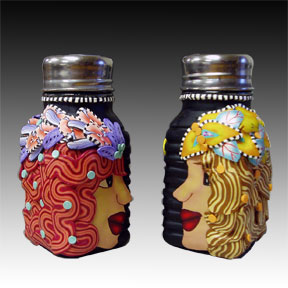 salt and pepper skakers, or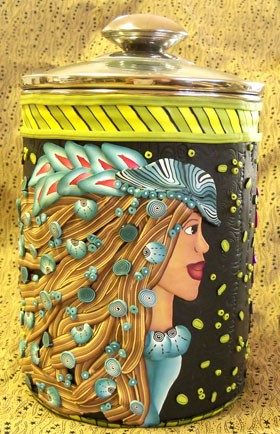 a canister, just to name a few.
I always have the best time at this guild, they're fun and really enjoy the clay. And they always have the greatest pot luck! Thanks ladies and a special thank you to Sydney Carter for asking me and making the arrangements.
Everyone was delighted to the Premo clay for this project donated by Polyform. That you Iris Weiss.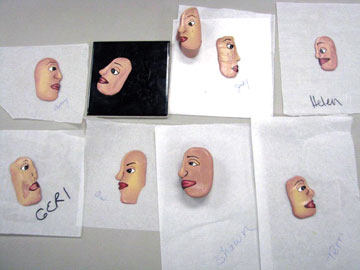 Next week I'm teaching at the West Coast Polymer Clay Guild in New Port Richey, FL. It's a great class to teach and I'm looking forward to seeing friends I made at Orlando Clay Fandango and making new ones. And making more great faces……..