*********************
'One side will make you grow taller, and the other side will make you grow shorter.'
'One side of what? The other side of what?' thought Alice to herself.
'Of the mushroom,' said the Caterpillar, just as if she had asked it aloud; and in another moment it was out of sight.
Alice's Adventures in Wonderland, by Lewis Carroll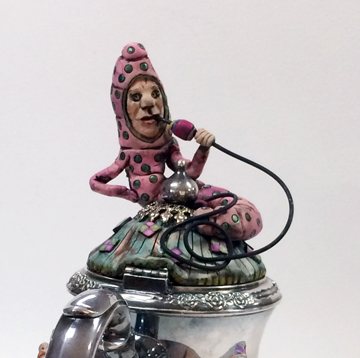 I've finally had time to working a bit more on my Alice in Wonderland tea set and I've added the caterpillar with his hookah. There are so many more characters I want to add to the set so I need to get busy.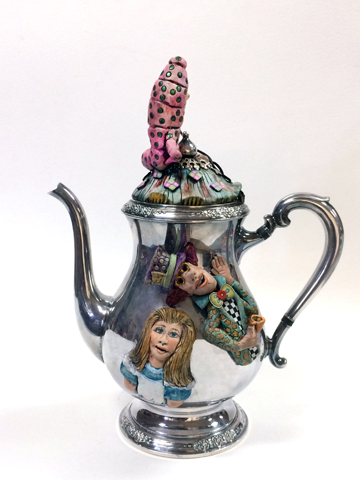 The reason I've been too busy to work on Alice and her friends is that I took a trip to SanDiego to attend Sandy Camp (a well established polymer clay retreat) and to visit my friend Meisha Barbee. What fun I had and what a great group of clayers there are in California. More about that in my next post.
Character for this side?… maybe the Dormouse and the rabbit that was at the tea party.