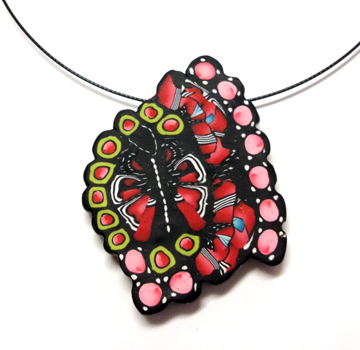 I was making a Stroppel Cane with red, black and white cane scraps and ended up with a cane that looked like butterfly wings. I used a few slices to create the butterfly and then added other cane slices and made the slide above.
Then I finally got around to covering the knobs in my pink bathroom with black and white jelly rolls. They aren't very complicated but with the black and white check countertop, I didn't need anything very complicated. I still love my crazy bathroom.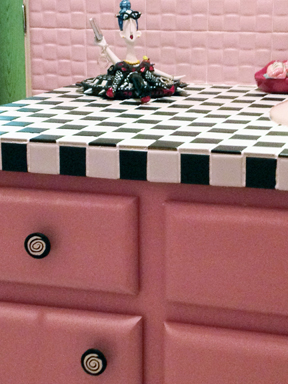 I'm still creating samples for my scuplting class and having a great time.