I had a fantastic time at this year's Orlando Clay Fandango! Here are all the instructors, the morning we are leaving after having such a wonder time teaching and demonstrating. Be sure to start saving for next year… save the date…May 1-5, 2014
I wanted to mention that I will be teaching my Pen and Ink one day workshop at the Orlando Area Polymer Clay Guild on Saturday June 29th. They meet in Winter Garden, FL . If you are interested in this workshop  contact the guild for more information.

We were lucky to have Iris Weiss from Polyform attending and supplying clay for our classes. Thank you Polyform and Iris.
Then there was Penny Jo Couch, Syndee Holt, LInda Hess, Suzanne Ivester, and me, Alice Stroppel.
Here are some of of the wonderful suns made this weekend.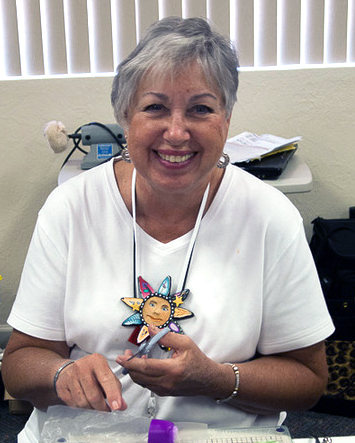 Photo by Judy Mitchell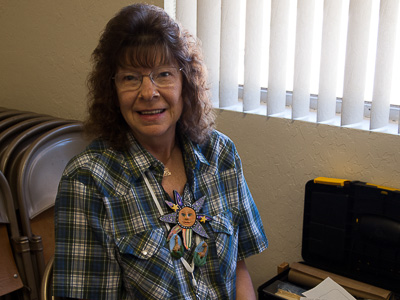 Photo by Judy Mitchell
and some other fun stuff
A colony of flamingos won, bought, and gifted….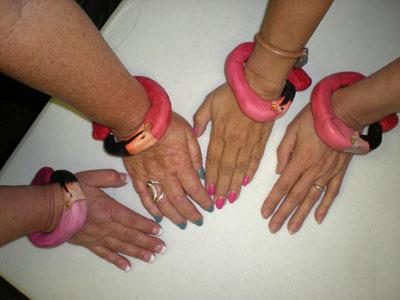 My Stroppel Cane bracelet demo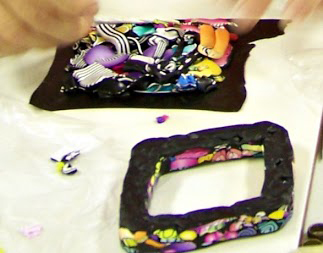 Suzanne Ivester, me and Sydnee Holt