Another bracelet for sale in my Etsy Shop. I'm in the faces/girlfriend makin' mood. I have a couple more already baked and ready for pictures. That's the part that is a chore for me. I can do it, it's not  hard, it's just that I'd rather be making something else. Like the rest of my leaf necklace.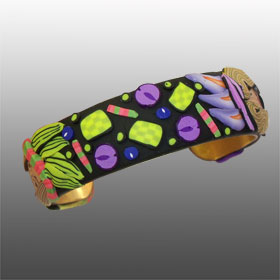 Oh well, just have to do it. I still haven't taken pictures of the individual face beads to put in the shop. I sold a couple to my neighbor from across the lake, thanks Karen…..and I think some others are going this week, so I might not have to post them on Etsy, we'll see.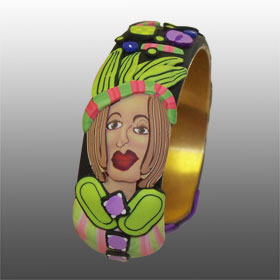 In the meantime, take a look at this girlfriend bracelet, it really could be the perfect gift for a special friend. Thanks so much for stopping by.