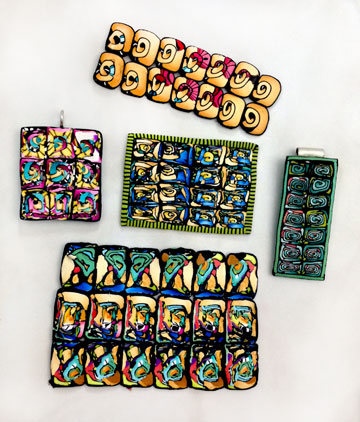 Here's a short video  showing you how I make a Stroppel Cane #2. Have Fun!!! Rescue those scraps!!!
I'm excited once again to share something I just discovered. Another way to use your polymer clay scraps. So Cool! I'm calling it Stroppel cane #2. Or Stroppel #2.
It's fun and easy just like the first one, which you can watch by clicking on the video to your right.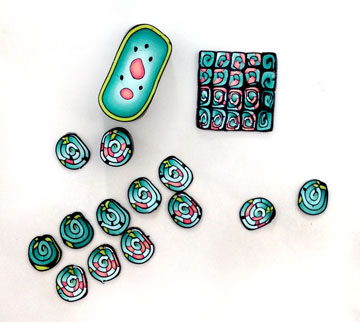 You can make this cane tiny like the one in the picture above or large enough for a bracelet.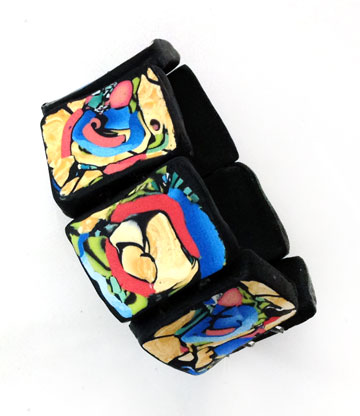 I shared my discovery with the Florida Gulf Coast Polymer Clay Guild and these slices are from Sydney Carter's first Stroppel #2. Love it.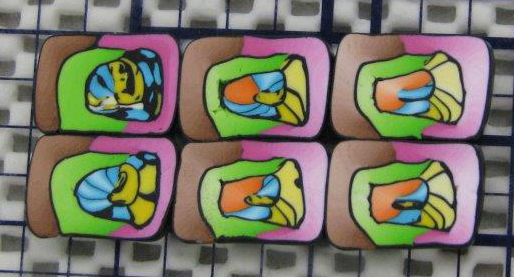 Note: I'm having a bit of trouble keeping up with technology so I can't get the video to embed here. so just click on the picture of my girls below and they will take you to my new Youtube channel. And that's another story. Have fun!