I listed this bracelet in my Etsy Shop today. A funny little bracelet that would make a great gift for a good friend.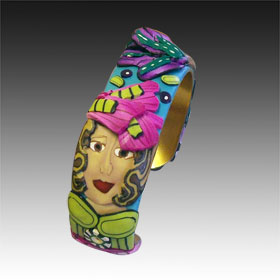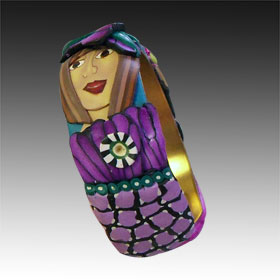 I also listed in my Etsy Shop, the girl pin I posted here the other day.
These aren't the only thing I've been doing. I've been making beads from the canes that I listed yesterday and I'm truly excited, I really like them. So stop back tomorrow, I hope to have them finished and ready to show.