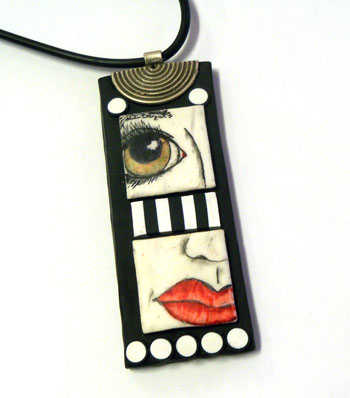 This pendant was made by combining a black polymer clay base and black and white canes together, then drawing the split face onto white polymer clay squares.
The combo has proven to be well received and I'll be teaching the pen and ink technique along with cane mapping mosaic class at Barbara McGuire and Ellen Prophater's Woman Creative Art and Jewelry Center in Buford, GA.
For more information and to sign up visit BarbaraMcguire.com . If you aren't able to attend one of my classes, you might be interested in the other classes offered by some very exciting instructors.