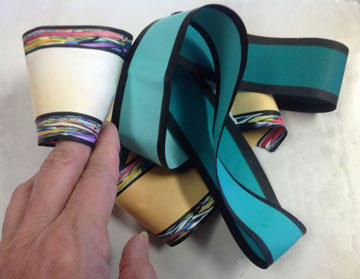 Well this was productive. I have two tall cylindrical glass vases that I wrapped the thin strips of polymer clay around and around. I layered paper between each revolution.
These strips are 29″ long, that's as long as I could make the strips because I was using sheets of Skinner blends. I'm going to see if I can make even longer ones with solid colors.
Of course I had to add some Stroppel Cane to one of the strips. hehehe
More to come…..