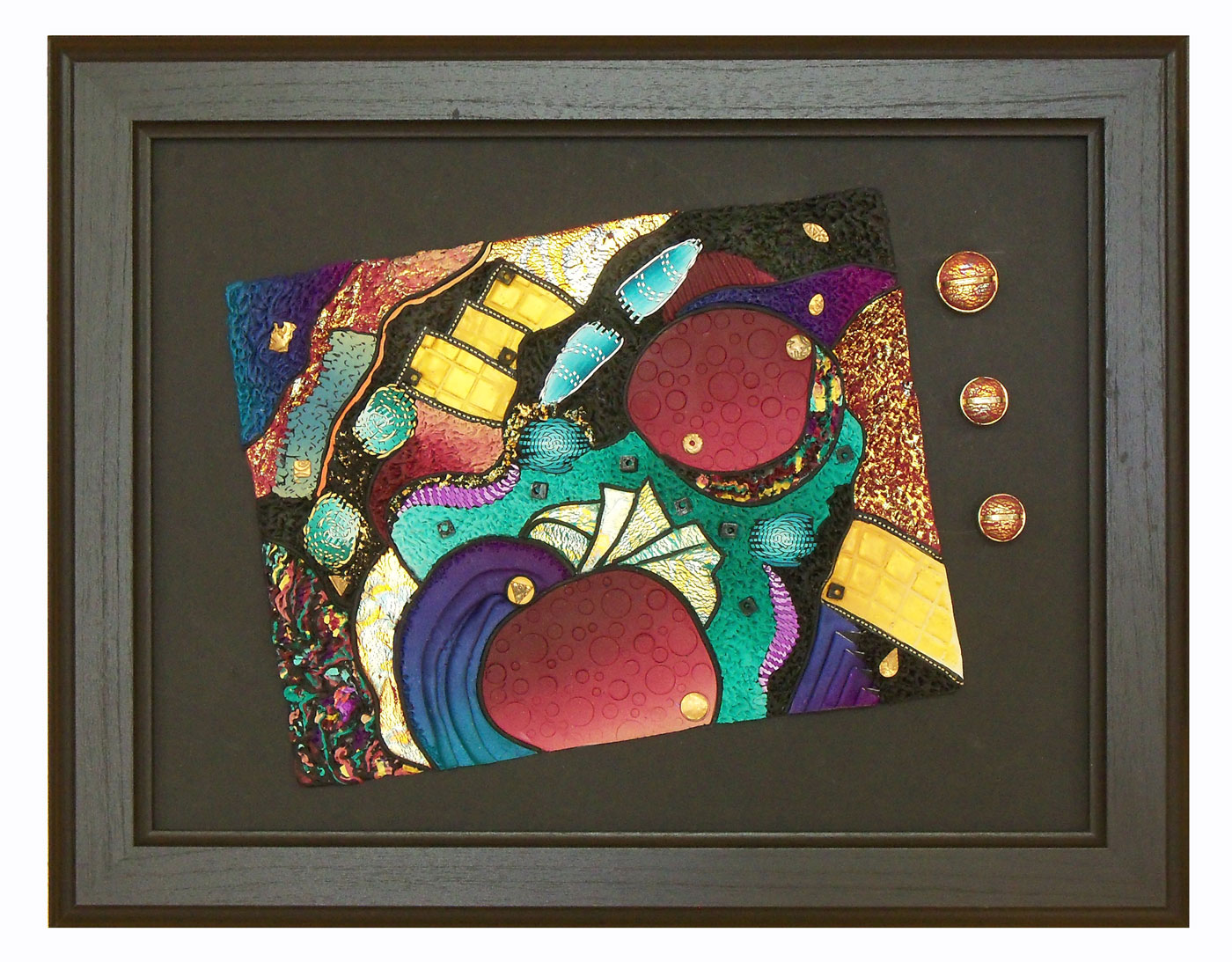 I created this new piece while I was in the Rocky Mountains on retreat. At least the main rectangle was created there. Today I framed it and added some polymer clay covered buttons.
I'm happy with this unconventional framing even though it would not have been my first choice. When I started looking for a frame for it, I didn't have one that would fit. I had just spent a small fortune on frames and didn't want to run out to buy another one.
I started to center it on the mat but then I began to play around with it and decided to put it at an angle. It needed something else, having the raw edges showing and because they were so straight I covered some buttons with clay and added them.
If you double click on the picture you'll be able to see it closer.
I was influenced by my fellow retreater in many ways. I hope to explore and expand my wall pieces and continue to add texture and interest.